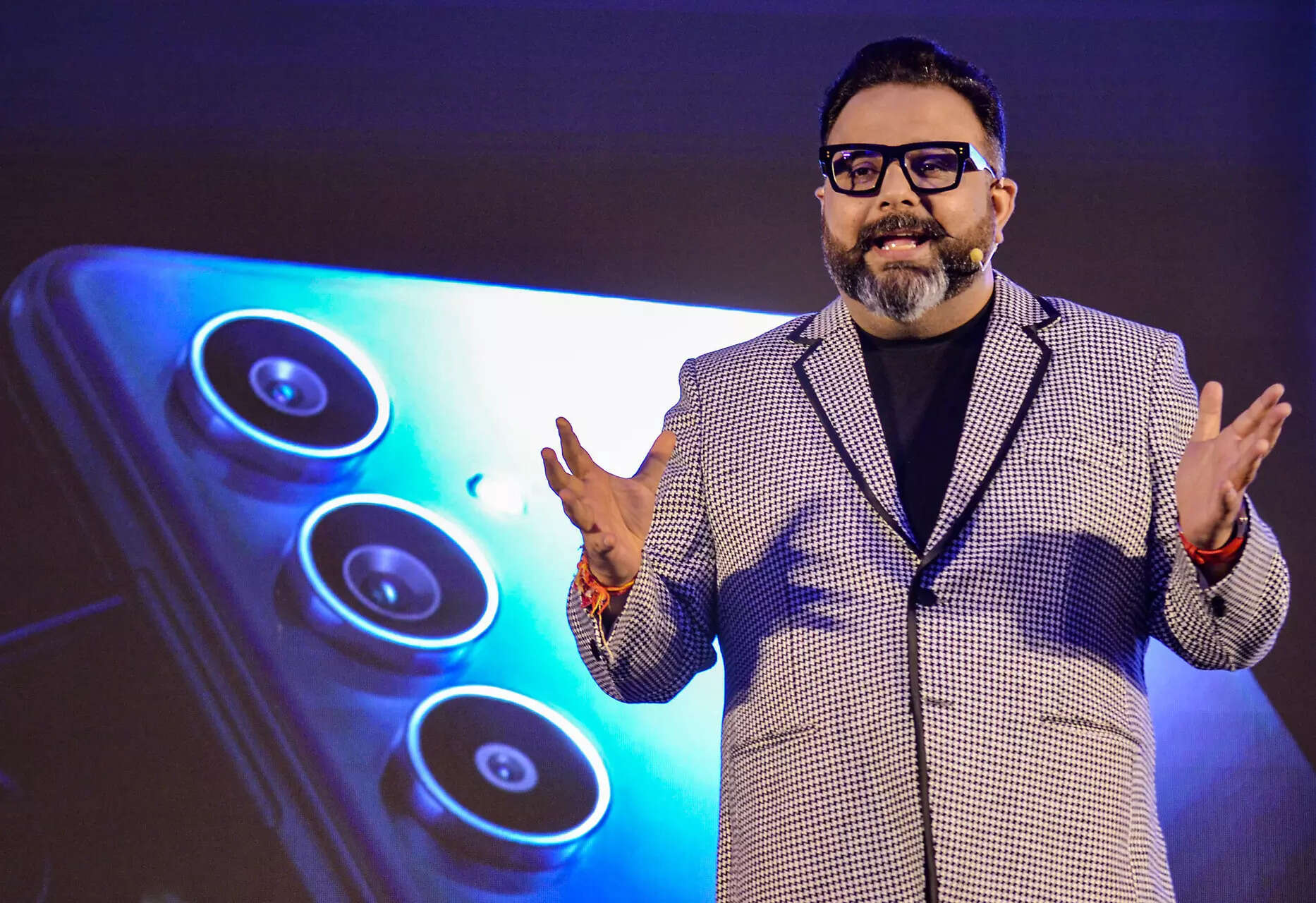 New Delhi: The Indian unit of South Korea's Samsung is "cautiously optimistic" about the second half of the year which is expected to see increased sales due to the festive season starting August, a senior executive said.
The Indian smartphone market leader's business has grown faster than the industry in the first half of 2023, said Aditya Babbar, senior director of Samsung's mobile experiences business in India.
"We are excited about the festive season, but we are consciously watching the situation and how the market will pan out. We have our ear on ground, and we will continue to work for the consumer on the device and affordability propositions," Babbar said.
Samsung is planning multiple launches across price points during the festive season, he said. The custom affordability schemes will be a key pillar for the brand's growth during the festive season.
Typically, the festive season accounts for almost a third of annual sales for smartphone brands in India and Babbar said he expects the second half to be a bigger market by a margin.
The custom financing schemes, Babbar said, have delivered faster growth for the brand in rest of India as compared to the metros.
The Korean smartphone brand on Friday launched a new affordable 5G smartphone, ahead of the online sale events that start July 15. ET reported earlier that multiple smartphone brands have lined up product launches ahead of the sale events in a bid to make the most of the demand spike expected during the time.
Babbar said Samsung has grown faster than the market, banking on creating differentiated experiences through its flagship devices, a 5G-first portfolio and financing programmes.
Samsung has launched a dozen 5G smartphones in the first six months of 2023, as compared to 13 5G devices launched in the whole of 2022.
The company has been the market leader, toppling Xiaomi, for the quarters ended in December and March, and is expected to have led the market in the second quarter as well. The company ended the first quarter of 2023 with a 20% market share, as per Counterpoint Research, with the market share unchanged till May.
The smartphone brand has also consolidated its leadership in 5G smartphone shipments, with its market share going up from 24% in Q1 to 26% as of May 2023, Counterpoint Research said.
Counterpoint's director of research, Tarun Pathak said Samsung is likely to grow for the rest of the year, thanks to a solid product mix in mid-tier and upcoming foldable devices. The company's channel mix with higher product diversification across consumer touch points has been stronger than a year ago.
Source link