2023-05-01 12:49:00


AYUSH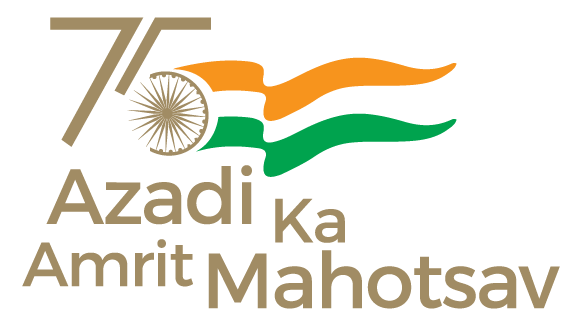 Yoga Mahotsav to commemorate 50 days countdown to the International Day of Yoga 2023 to be organised in Jaipur Tomorrow




IDY 2023 will witness many firsts, foremost being CYP demonstration in Arctic and Antarctic regions

Ayush related infrastructure and its popularity in Rajasthan has been strengthened through the years – Shri Sarbananda Sonowal

"Ministry is positively considering State Govt. request for support for upgradation of Ayush Infrastructure"




Posted On:
01 MAY 2023 6:19PM by PIB Delhi
Morarji Desai National Institute of Yoga (MDNIY under the Ministry of Ayush will celebrate the Yoga Mahotsav to commemorate the 50 days countdown to the International Day of Yoga at Shri Bhawani Niketan Shiksha Samiti, Sports Ground, Jaipur tomorrow (2nd May 2023). The Ministry is organising the event with active support and cooperation of the state government of Rajasthan, local authorities and various institutions with an objective to boost Medical Value Travel in Rajasthan through Yoga
Governor of Rajasthan, Shri Kalraj Mishra, Union Minister of Ayush & Ports, Shipping and Waterways Shri Sarbananda Sonowal, Union Minister of Jal Shakti, Shri Gajendra Singh Shekhawat, Union Minister of State for Parliamentary Affairs and Culture, Shri Arjun Ram Meghwal, Union Minister of State for Agriculture and Farmer's Welfare, Shri Kailash Choudhary, Union Minister of State for Ayush and Women & Child Development, Dr Munjpara Mahendrabhai along with Members of Parliament from Rajasthan, Secretary of Ayush, Vaidya Rajesh Kotecha, Dr. I V Basavaraddi, Dir, MDNIY, Vice Chancellor of National Institute of Ayurveda (NIA), Jaipur Prof. Sanjeev Sharma and other senior officials of Ministry of Ayush and representatives of over 50 leading Yoga Institutions will participate in this Yoga Mahotsav.
Addressing a press conference at the venue of tomorrow's event, Shri Sarbananda Sonowal said, "Under the foresighted leadership and guidance of Hon'ble Prime Minister Shri Narendra Modi the International Day of Yoga (IDY) has become a benchmark event, which is celebrated nationally and globally with ever increasing enthusiasm. As earlier, this year's IDY 2023 will also witness many firsts, foremost being the demonstration of Common Yoga Protocol (CYP) at Arctic and Antarctic region."
Elaborating upon the decision to organise the 50 Day countdown in Rajasthan, Shri Sonowal said, "Thousands of foreign tourists come to Rajasthan annually and take services of many Yoga institutions for learning Yoga and Yoga therapies. I see enormous opportunities for these Yoga institutions in Medical Value Travel and spiritual holidaying. Further, Govt. of India is promoting village tourism. Yoga gels perfectly with village tourism in Rajasthan. I am sure tomorrow's mass demonstration will help give a fillip to enthusiasm for Yoga in Rajasthan." 
Detailing about the action plan for this year's IDY, the minister said, "This year, Ministry of Ayush is also exploring the possibility of organising Common Yoga Protocol (CYP) demonstrations at important ports across globe covering all oceans. For this unique 'Ocean Ring for Yoga' program consultation is ripe with the Ministry of External Affairs, Ministry of Ports, Shipping and Waterways, Ministry of Defence and Indian Navy."
He further added that another highlight of IDY 2023 will be "our effort to connect rural population through Ayush Gram in each state. An Ayush Gram will be a congregation of two-three villages and engage an average population of over 3,000. All out efforts would be made for special training by appointing Yoga trainers in the identified villages so that each Ayush Gram is ready to demonstrate CYP on 21st June 2023."
The wide and deep network of Common Service Centres (CSCs) will also be utilised this year to take CYP training to more than 2 lakh villages of the country. Also, the Community Radio Network of Commonwealth Educational Media Centre for Asia (CEMCA) will be utilised to spread the message Yoga in rural communities apart from reaching out to the masses through the wide network of All India Radio (AIR).
Ministry is also planning to conduct CYP at all functional Health and Wellness Centres (HWCs) spread across the country. The focus would be to organise CYP at all the HWCs including Ayush HWCs (AHWCs) across the country. Special arrangements for the training of staffs will be made. Here, it is important to mention that the state of Rajasthan is among many states, where Ayush system related infrastructure and its acceptance among local communities has been strengthened through the years. Rajasthan is also emerging as an important state for India's Heal in India initiative.  
The minister urged all stakeholders to practice and promote Yoga at work place, particularly 5 minutes Yoga Break and Yoga on Chair Protocol.
Union Ayush Minster also underlined the fact that the growing acceptance of Yoga across the globe is again evident in the forthcoming participation of the G-20 delegates currently traveling the length and breadth of India.
Further elaborating upon various collaborative activities already undertaken with the Rajasthan government, Mr. Sonowal said that the Ministry of Ayush was supporting the state government for establishment of 2019 AHWCs by upgrading the existing Ayush dispensaries. Already funds worth more Rs. 61 crores have been released for AHWCs and 919 AHWCs are progressive functional as per latest report. He further informed that the Ministry has released around Rs. 230 Crores to the State Government for implementation of different activities as proposed in State Annual Action Plans (SAAPs) under National Ayush Mission (NAM) from the year 2014-15 to 2022-23.
The Ayush Minister said that today secretary Ayush chaired a meeting with officials from state government of Rajasthan and discussed various Ayush related matters State government has requested support through NAM Scheme for various initiatives.  These include.
Rs. 10 crores for two new 50 bedded Integrated hospital, one each at Bharatpur and Sawaimadhopur;  

Rs. 13.69 cr for their 5 ongoing Integrated hospitals;

Rs 10.51 cr for their Public Health program (NPCDCS); and

Rs. 14.75 cr projected for the upgradation of 59 Dispensaries.                                                                
Ministry of Ayush will consider and examine the proposal immediately on its receipt and will definitely extend financial support as much as possible based on the permissible limit as per scheme guidelines.
****
SK
(Release ID: 1921195)
Visitor Counter : 267
Source link