Carlos Alcaraz, the talented Spanish tennis player, expressed his disbelief and overwhelming emotions after being crowned as the Wimbledon champion. He shared his feelings on Friday, mentioning how he finds it difficult to comprehend the magnitude of his achievement.
Despite the surreal feeling of being a Wimbledon champion, Alcaraz is not resting on his laurels.He is gearing up to participate in the
Hopman Cup
mixed team tournament in France, only a few days after his remarkable triumph in London.
Alcaraz's victory at Wimbledon has undoubtedly marked a significant milestone in his career, and it is evident that he is eager to continue his winning momentum by participating in another high-profile tournament.
His determination and passion for the sport are driving him to compete at the highest level, and his fans and the tennis world are eagerly watching his future performances.
"Thinking I won Wimbledon is tough to believe. I can't believe that I won and beat Novak (Djokovic), probably it will take some days to believe," Alcaraz told journalists.
On Sunday, Alcaraz beat Djokovic in five sets to win the second Grand Slam title of his career.
"Since Wimbledon I didn't touch the racquet, today will be the first time," said Alcaraz, who takes on 111th-ranked Belgian David Goffin later on Friday.
"I'm a little bit tired, I'm not going to lie," he said.
"I had some days off to rest a little bit. I'm feeling great right now. I'm here to make people happy watching the match."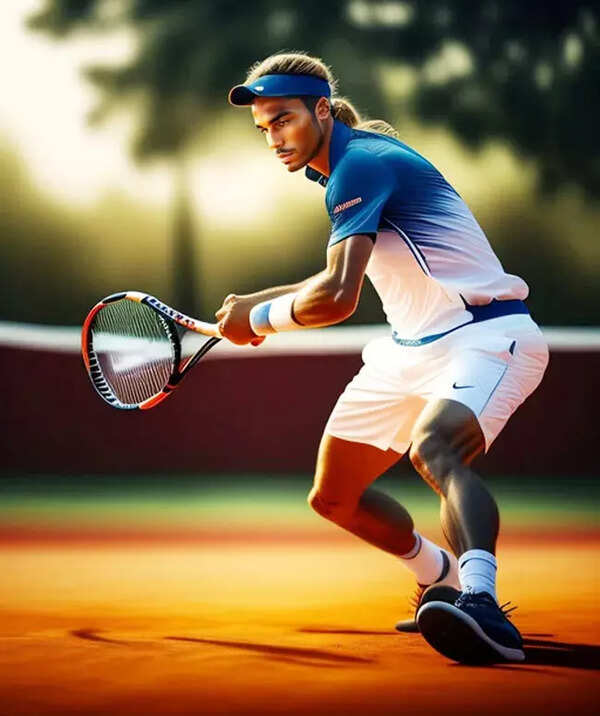 The world number one battled past seven-time Wimbledon champion Djokovic after a defeat to the Serb in the French Open semi-finals during which he suffered cramp.
But the 20-year-old believes that he was "not well prepared mentally" before the Paris claycourt tournament.
"I couldn't deal with the pressure that Novak put on. I relaxed, doing some mental exercise before the match that probably I didn't do in Roland Garros, that helped me a lot."
In Nice, Alcaraz teams up with 72nd-ranked Rebeka Masarova, against the Belgium pairing of Goffin and Elise Mertens.
"We're not used to playing with women, mixed doubles. I wanted to have this experience," he continued.
"It feels great. I'm really happy and excited to be here."
After the Hopman Cup, Alcaraz will compete in the Masters 1000 in Toronto from August 7 and Cincinnati from August 13.
"Right now my focus is on Toronto, which is a Masters 1000 and really important, and Cincinatti, but of course the main goal is the US Open," he added of the final Grand Slam of the year which begins on August 21 and where he will defend his title.
(With AFP inputs)